Expertise in metal stamping and metalworking: Many years of experience and satisfied customers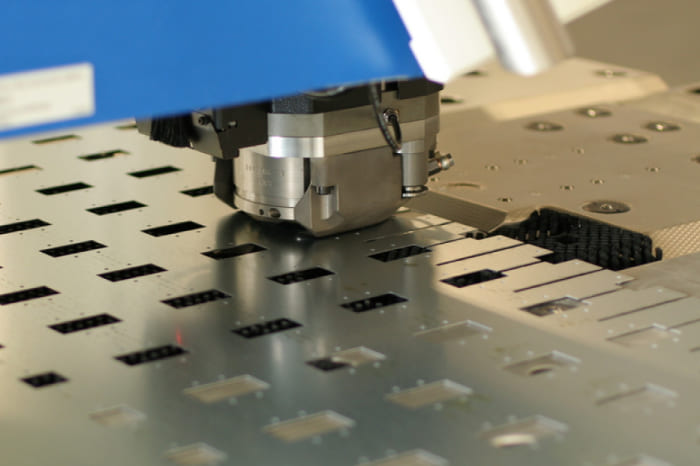 About our company
Štanceraj New Company is a metal stamping and metalworking company founded in 2015 and located in the industrial zone of Konjic in Bosnia and Herzegovina.
We offer an extensive standard product range for various applications and provide custom metal stamping services. In addition to metal stamping, we perform in-house secondary operations and adhere to strict quality control measures at every manufacturing stage.
We manufacture for the military, automotive, construction, electrotechnical, agricultural, and many other industries. We work with carbon steel, copper, aluminum, brass, and other metals with thicknesses ranging from 0.5 mm to 10 mm.
Our mission, vision and values
Our mission, vision, and values are the guideposts that we follow to ensure continuous business improvement and remain dedicated to providing high-quality metal stamping and metalworking services.
Our mission
To exceed our customers' expectations with timely delivery of high-quality products at cost-effective prices.
Our vision
To become a highly positioned and globally recognizable metal stamping and metalworking company.
Our values
Core values underpinning our culture and behaviors are quality, integrity, customer satisfaction, and personnel safety.
Proof of our commitment and professionalism
Based on long-term experience, high quality, and timely delivery of hundreds of our standard products and custom parts, we have established solid business relationships with numerous companies and earned a good reputation among customers worldwide.
Our certificates and licences
We have two ISO certificates proving our commitment to quality and personnel health and safety. Also, we are one of the few companies with licenses for producing and foreign trade of military equipment, proving our readiness to meet exceptionally high standards.
Contact us if you have questions about our company, products, or custom metal stamping capabilities